Spotlight on Lubbock!
LoneStarMusic magazine vol. 4, issue 3 spotlights musicians from Lubbock.
Joe Ely is on the cover. Editor Richard Skanse gives kudos to author Chris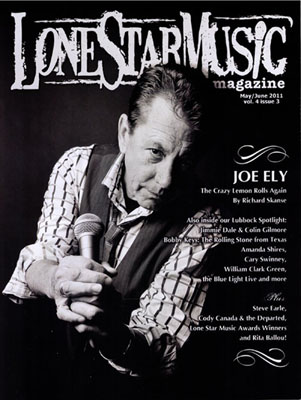 Oglesby in his "Notes from the Editor" column on page 2, and yours truly contributes FOUR (4) articles, including: a profile of Amanda Shires; profile of Cary Swinney, a true hidden gem; an introduction of three "New Faces: William Clark Green, Brandon Adams, & Charlie Shafter"; and a venue spotlight on The Blue Light Live.
Also featured in this special Lubbock edition: a great interview by Skanse with Ely, whose new album is "Satisfied at Last
." Also, a complete discography review of Ely's entire catalog, including work with Flatlanders, Los Super Seven
, and more. There is review of Amanda Shires' excellent new work Carrying Lightning
. Musician Eric Hisaw provides a great study on Lloyd Maines and Jesse Taylor as a power guitar duo, especially in the Joe Ely Band, andan interview with Bobby Keys; Eric reveals stories which the Rolling Stone and friend of Beatles never told yours truly; an interview with Jimmie Dale Gilmore; a reminiscence by Colin Gilmore about growing up on the weird side of Lubbock; another by Austin deejay & Lubbock native Chris Mosser, who describes the reality of growing up in the most legendary of music towns.
---
Public Appearance by Chris Oglesby
The Phenomena of Place - Artist Panel hosted by Karen Mahaffy
Women & Their Work Gallery
Thursday, August 12, 7:00 PM
Author Chris Oglesby joined with artist Karen Mahaffy; Megan Crigger, Austin's Public Art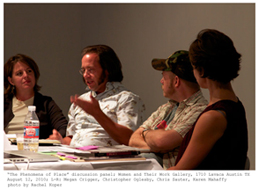 Administrator; and artist Chris Sauter for a conversation inspired by Mahaffy's the art exhibit: "the persistence of moment and the phenomena of place." We talked about "private space and public space, literary spaces and visual spaces. The phenomena of place refers to how these artists feel about Texas; the organic vs. manufactured creation/production of place; preservation, loss and/or appropriation of place; public/private place; place experienced through a sense of harmony, parallax or discord."
Read Lubbock native artist Hills Snyder's blog about the event.
---
Oglesby House Concert Series
Author Christopher Oglesby now is hosting house concerts featuring prominent musicians from the virtualubbock family.
RECENT LIVE SHOW
Oglesby House Concert VII: Prairie Scholars & Dr Skoob
WHEN: Saturay, February 12, 2011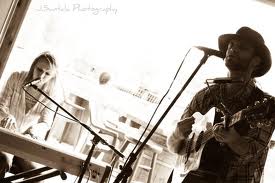 WHERE: Home of Christopher & Pearly Oglesby
South Austin, TX
A fantastic reunion of some of Lubbock's best songwriters and performers. Lubbock native Andy Eppler has earned a reputation as being one of Lubbock's most prolific, skilled, and provocative musicians. Eppler has recorded two albums of original music - "There Is No Underground" featuring the instant classic "(Why Don't You Kiss Me) Lubbock Texas"; and "Disease in the Heartland." On both albums, Andy plays nearly every instrument on these self-produced collections of complex original music. He also has recorded an album of spoken word poetry and prose entitled "Dark Places." Expatriated from Lubbock and now in Colorado, Eppler and his wife rock-songwriter & keyboard player Jessica Eppler have formed a rock duo project together which they call The Prairie Scholars.
Special Guest performer was Doctor Skoob (a/k/a Doug Haines) whose eponymous cosmic Americana groove band rocked Lubbock in the early years of the 21st Century.

This was the seventh house concert at the home of Christopher & Pearly Oglesby, which has been called the "Lubbock Music Consulate to South Austin."
Here is some video from the show:
Dr Skoob gets some help from Andy Eppler
Jessica Eppler sings "You Are the Trouble"
Skoob endorses Fire in the Water, Earth in the Air
---
Oglesby House Concert VI: COLIN GILMORE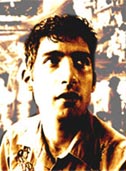 WHEN: Friday, October 15, 2010
WHERE: Home of Christopher & Pearly Oglesby
South Austin, TX
Colin Gilmore is a long-time friend and a true Lubbock music legacy. Back in south Austin after touring the US and opening for The Flatlanders, Alejandro Escovedo and Mason Jennings, Colin has a brand new album "Goodnight Lane
," produced by Grammy award-winning Lubbock Legend Lloyd Maines with Eric McKinney. Colin grew up in Lubbock, the son of Flatlander Jimmie Dale Gilmore and practically raised by a host of other Lubbock Legends including Jo Carol Pierce, Richard Bowden, Jesse Guitar Taylor, and the extended Hancock Supernatural Family, Colin has lived an entire life of West Texas music.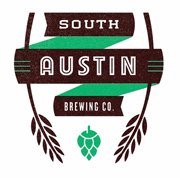 Austin's newest & hippest microbrewery SOUTH AUSTIN BREWING COMPANY provided complimentary craft keg beer. FREE!
This is the sixth in a series of astounding south Austin house concerts with a taste of the Legendary Lubbock music tradition; the Oglesby home has earned the reputation as the Unofficial Lubbock Music Consulate to South Austin.
READ an excerpt from the virtualubbock interview with Colin Gilmore.

Colin sings his song "The Way We Are" which you may have heard the Flatlanders cover on their album "Hills & Valleys."
video by Ted King; for more video from the show go to:
http://www.youtube.com/user/Godard64
---
Oglesby House Concert V: Robin Griffin & Tony Adams
Saturday July 3, 2010; 6-9pm
LONG AWAITED RETURN TO AUSTIN of TWO of LUBBOCK's MOST NOTORIOUS ROCKIN' COUNTRY-BLUESMEN, the legendary red rooster Robin Griffin and his friend of 35 years guitar-slinger Tony Adams.

It had been years since many of our friends had the opportunity to see Robin Griffin and Tony Adams; maybe your last time had been at Great Scott Barbecue, Juan in a Million, or the Spoon. Robin and Tony recently have been performing regularly in Lubbock and we were pleased to host their long-awaited return to Austin "Lubbock's Unofficial Music Consulate in South Austin."

Artist's Link - MySpace: Robin Griffin and Tony Adams.
---
Oglesby House Concert IV
- Bradley Smith & Drew Peterson
TUESDAY NIGHT, March 16; 7-9pm
Drew Peterson and standup bassist Bradley Smith are travelled IH35 from Minneapolis to Austin for South by Southwest Festival 2010 and opened the week of shows at the Oglesby House Concert.
A songwriter from Minneapolis; so what's the virtualubbock connection? Bradley Smith is a Lubbock High graduate ('86), and he was excited to return to Texas to share his music! Chris Oglesby was proud to welcome this clever funky acoustic Americana duo on Tuesday, March 16.

Listen to Drew Peterson's music on MySpace
---
Oglesby House Concert III - Bob Livingston
Saturday March 6: GREAT GONZO! What a show!

Bob Livingston is an original Cosmic Cowboy and founder of the Lost Gonzo Band. He also has performed and recorded with Jerry Jeff Walker, Michael Martin Murphey, Ray Wiley Hubbard, Jimmy Buffett, and many more.
Austin's Official International Music Ambassador performed two acoustic sets of music in the south Austin home of virtualubbock's Christopher Oglesby on Saturday March 6, 2010.

Enjoy these samples from the show:
Gonzo Bob reveals the lost verse of "Redneck Mother"

Chris Oglesby's virtualubbock | MySpace Video

...Bob perpetuates Buddy Holly's "Not Fade Away"

Bob Livingston "Not Fade Away"

Chris Oglesby's virtualubbock | MySpace Video

---
.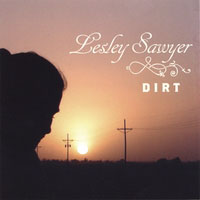 Oglesby House Concert II
features the Lesley Sawyer Trio
with guitarist Brian McRae and bassist Aaron Hatmaker
Friday September 18
LIVE ACOUSTIC MUSIC!
7:00pm - 9:00pm
@ the home of Chris Oglesby; Austin TX USA

video from the show:

Chris Oglesby's on-air radio promotions in Lubbock:
---
Amanda Shires House Concert
July 11 - Chris Oglesby hosts Amanda Shires in a private house concert.
Amanda and her partner on guitar Rod Picott made a stop on their 100,000 Mile Tour at the south Austin home of author Chris Oglesby for an evening of Lubbock music magic. Most of the audience were Lubbock ex-patriates or aficianados of west Texas music and agree that Amanda Shires is the next big deal from the Lubbock music family.
Enjoy these samples of the show! - chris o.
;
-READ Chris Oglesby's INTERVIEW with Amanda Shires
---
Chris Oglesby is pleased to announce his participation in
The Lubbock Music Showcase - SxSW'09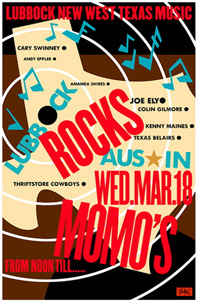 Official 2009 South by Southwest Music Festival Events Showcasing Legendary Lubbock
Wednesday, March 18, 2009
VISIT LUBBOCK PARTY: Noon - 4:00pm
SxSW SHOWCASE: 8:00pm - 1:30am
Momo's Real Live Music (upstairs from Katz's)
618 W. 6th St # 200 (6th & Rio Grande)
Austin, TEXAS USA
WATCH VIDEO OF THE SHOW
On the opening night of the 2009 South by Southwest Music Festival, join us on the beautiful rooftop at Momo's on 6th Street for the Official Lubbock Music Showcase, spotlighting great new music from Legendary Lubbock. Featured artists at the SxSW'09 Lubbock Music Showcase will include the Cary Swinney Trio, Thriftstore Cowboys, Texas Belairs with Ponty Bone and John X Reed, the Colin Gilmore Band, and Joe Ely with Joel Guzman.
Also, that afternoon, Visit Lubbock is sponsoring an industry party which will highlight performances by some of the best Lubbock artists, including Kenny Maines, Andy Eppler, Amanda Shires, and Cary Swinney.
Chris Oglesby is the Master of Ceremonies. Jeff Kehoe is the Master of Production.
Visit Lubbock is the Proud Sponsor. SxSW is the Music Festival.
This event is an official Sandstorm Picnic, produced by virtualubbock's Chris Oglesby and Jeff Kehoe of 30+ Years of Austin & Texas Music.
---
Buddy Holly


50th Anniversary of the Day the Music Died
February 3, 2009 is the 50th Anniversary of "the day the music died." Author Christopher Oglesby is quoted in several articles in this fine collection of articles on West Texas Music Icons at MyWestTexas.com.
---
Book Review
More kudos for "Fire in the Water, Earth in the Air"
---
ARTS Encounter at Benini Sculpture Ranch!
Saturday, May 31st and Sunday, June 1st
Events begin at 1:30 p.m. Everyone welcome, free of charge.
Author Christopher Oglesby is one of six featured speakers at this months ARTS Encounter at Benini Ranch, where he will attempt to explain the mysteries of Lubbock music and recount legends of West Texas Music. The Arts Encounter is a bimonthly social, cultural weekend, in its fourth year at the Benini Sculpture Ranch, which is located off Flat Creek Road near Johnson City.
The Arts Encounters feature speakers from various disciplines and locations who share their expertise and passion for creative and informative topics, including performing arts, medicine & healing, dance, gardening and more.
In May, the Art Encounter at Benini's will focus on sculpture, photography, and Texas music.
The Benini Foundation Galleries and Sculpture Ranch
377 Shiloh Road
Johnson City, Texas 78636
830-868-5244
http://www.ArtsEncountersatBeninis.com
Featured Speakers:
---
SANDSTORM PICNIC!
The NEW West Texas Music Showcase

Friday April 25, 2008
@ the Moose Lodge
2103 E.M. Franklin, Austin TX USA
Bringing to Austin the best
NEW MUSIC from Legendary Lubbock. The Legend Continues.
APRIL 25 2008 - AUSTIN TX
Experience great music by:

Brought to Austin by Chris Oglesby of www.virtualubbock.com, Jeff Kehoe of 30+ Years of Austin & Texas Music, in association with Route 1: Acuff Studio
and very special thanks to our good friends at VisitLubbock.org!

The Sandstorm Picnic recreates in Austin the wild west music experience found most weekends in legendary Lubbock.
For decades Lubbock has had a reputation of producing some of the most innovative, daring, and entertaining musical artists in popular music, including mavericks like Buddy Holly, Waylon Jennings, Joe Ely, the Lost Gonzo Band, Terry Allen, Angela Strehli, and Natalie Maines.
The Legend continues. The Sandstorm Picnic aims to show the Austin audience that amazing Lubbock heritage still produces much of the best music in Texas. This is what live music in Texas is all about!

Read a NEW story by author Chris Oglesby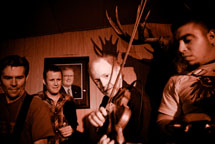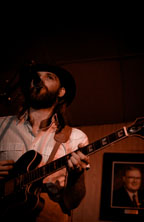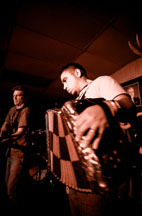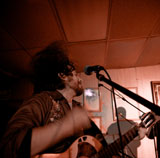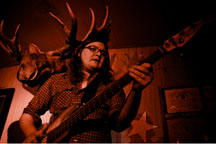 Photos by Matt Wright-Steel. 4/25/08
http://www.wrightsteel.net
---
Concert to Benefit Pianist Doug Smith
February 14, 2008
Lubbock Memorial Civic Center Theater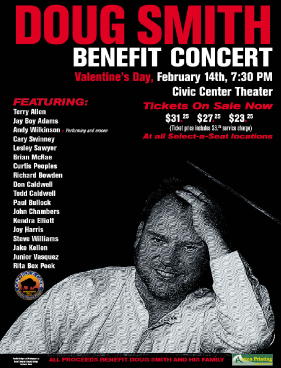 West Texas piano legend Doug Smith suffered paralysis from a severe back injury in a single-car accident on July 25, 2007. Since, he has worked through four months of intensive therapy at Colorado's famed Craig Center. Doug is back in West Texas now, continuing the difficult physical therapy, and shows marked progress toward recovery.
Doug and his family need our help on his long, tough journey. This February 14, please join an amazing group of West Texas music legends -- including Terry Allen, Jay Boy Adams, Cary Swinney and many more -- as they honor our friend Doug Smith with one night of unforgettable music in Lubbock. A GREAT VALENTINE DATE!!!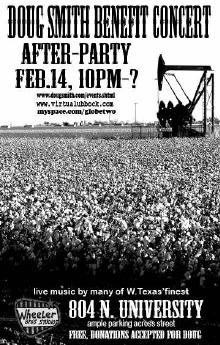 AND DON'T MISS:
the exclusive after-hours party, sponsored by virtualubbock.com, 30+ Years of Texas Music, and Wheeler Bros. Studio. located @ 804 N. University; plenty of parking.
Free admission; donations for Doug Smith accepted.
Several local musicians will perform, including Los Sonsabitches, Doctor Skoob, and Andy Eppler.
Chris Oglesby will have copies of Fire in the Water, Earth in the Air: Legends of West Texas Music available for purchase and signatures.
---

virtualubbock.com and 30+ Years of Austin & Texas Music
present LUBBOCK MUSIC NIGHT
Thurs Oct 11, 2007
Quality Seafood 5621 Airport Blvd
Austin, TX (512) 454-5827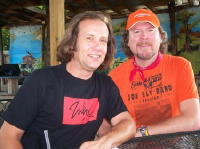 Jeff Kehoe is 30+ Years of Austin & Texas Music. Jeff was the party deejay of choice in Lubbock back when Joe Ely and Jay Boy Adams still called the Hub City home and Stubb's still stood on East Broadway. Like many of us, Jeff made his way to Austin where he was Operations Manager of KLRU's Austin City Limits. He has seen it all and remembers most of it. Jeff now operates a popular deejay show in Austin. Jeff Kehoe teams up with author Chris Oglesby at Quailty Seafood Austin's premiere seafood restaurant and music venue to present Lubbock Music Night, a special version of 30+ Years...We will play great Lubbock music, much of it synonymous with Austin, tell some classic stories, and visit with some legendary Lubbock performers including Ponty Bone and hopefully Richard Bowden will have time to drop in between gigs. Recent Lubbock expat Dr. Skoob will perform some of his cosmic americana music, too! The freshest seafood in central Texas, cold beer, full bar!
---
September 7, 2007 - Lubbock TX
Lubbock All-Stars Reunion & Book Boogie
What a Party!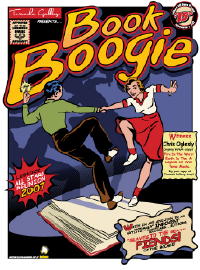 An actual tornado kicked off the evening in Lubbock, celebrating Tornado Gallery's Book Boogie in honor of the one year anniversary of Chris Oglesby's award winning book
"Fire in the Water, Earth in the Air: Legends of West Texas Music."

Perhaps Joe Ely was riding that tornado, as he made a surpise appearance, along with his friend Jimmie Gilmore. Other surprise guests included Don Caldwell, Patricia Vonne, bluesman RC Banks, and Larry Wellborn, who was Buddy Holly's bassist. The lineup included: Susan Grisanti; Andy Eppler; Wade Parks; Cary Swinney; Prophets of Rockabilly; Bob Livingston; Kenny Maines; Ponty Bone; Texas Belairs; The Sons of the Roadside Playboys with Tom X; Jay Boy Adams & the Roadhouse Scholars & many more talented musicians

We are collecting photos and video at our MySpace home:
at www.myspace.com/westtexasmusicbook
Please visit us there and be our friend!


Lubbock All-Stars DVD Available @ Tornado Gallery

The Lubbock All-Stars Reunion Concert and Book Signing, brought to you by Tornado Gallery and Chris Oglesby author of "Fire in the Water, Earth in the Air" is now available in its entirety on a three DVD set! Uncut, unabridged and completely uncensored, you can now own the Official "Bootleg" Video of the entire performance professionally recorded on September 7, 2007, in Lubbock, Texas.

Featuring historic and rare performances by Texas music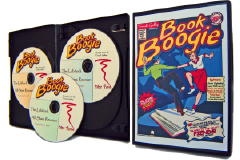 legends: Joe Ely, Jimmie Gilmore, Tommy Hancock with the Sons of the Roadside Playboys and guest Patricia Vonne, Jay Boy Adams and the Roadhouse Scholars, Texas Belairs with Ponty Bone and RC Banks, Cary Swinney, Kenny Maines, Don Caldwell, Gonzo Bob Livingston, Wade Parks, Andy Eppler, Paul Bullock, and many more!
A must-have for any West Texas music fan, whether you were there or not. This video is sure to become a piece of history that will grow more valuable with time.

Orders may be placed by contacting Tony Greer at tornadogallery@aol.com or by visiting Tornado Gallery's webpage at tornado-gallery.com.
Local pickups can also be arranged by calling Larry Simmons at (806) 239-1891 so that you may purchase them directly from the gallery and save the shipping cost.The total price for the three DVD set, including tax and shipping is $38.00.
Please allow two weeks for delivery. The DVDs come professionally packaged in a single sized DVD case with the original ticket artwork by Randy Fisher on the cover.
---
May 12, 2007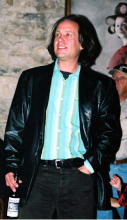 Author Chris Oglesby receives literary honor
Chris Oglesby, author of "Fire in the Water, Earth in the Air: Legends of West Texas Music," has been recognized by the Association for Recorded Sound Collections Award for "Excellence in Historical Recorded Sound Research". The awards are presented to authors and publishers of books, articles, liner notes, and monographs, to recognize outstanding published research in the field of recorded sound. In giving these awards, ARSC recognizes outstanding contributions, encourages high standards, and promotes awareness of superior works. A maximum of two awards is presented annually in each category-one for best history and one for best discography. Certificates of Merit are presented to runners-up of exceptionally high quality. The 2007 Awards for Excellence honor works published in 2006. Oglesby was awarded the certificate of merit in the category "BEST RESEARCH IN RECORDED POPULAR MUSIC."
---
Appearances by author Christopher Oglesby
past appearances:
---
short fiction by cj oglesby
-Lindsey